Looking for a Luxury Yacht in Dubai?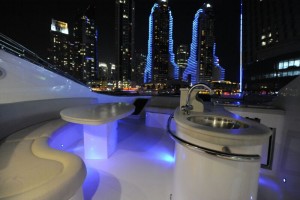 Please wait while this page loads

We have yacht rentals in Dubai at the best price.
We not only provide the best pricing for our yacht rentals in Dubai, we also promise our best to deliver the best possible experience imaginable!
If you have a request, we'll happily oblige if possible. We offer the best yacht rentals in Dubai at the lowest price possible.  Yacht rentals in Dubai Marina depart to the Atlantis and the Burj Al Arab. Typically you can travel to the Atlantis from the Dubai Marina in about 2 hours and the Burj Al Arab in 3 hours. This includes round trip travel time from the Dubai Marina. Our boat rentals in Dubai can travel faster and reach the Atlantis and the Burj Al Arab in about half the time it takes our yacht rentals.
If you're looking for the best yacht cruise in Dubai, check our top yachts in Dubai we have on offer.
Whatever you need, whatever the occasion!
We have our clean and wallet friendly luxury yacht rentals in Dubai, along with truly spectacular VIP level custom yachts for you to choose from!
You'll notice we have some yachts at a significant discount when compared to similar sized yachts. Every now and then, we're able to focus on and push one of our more popular yachts at a significant savings! No need to haggle, we've already marked down the price!
Our discounted yachts go fast, so if you see something you like, jump on it and lock in your rate and timing! Don't let the deal you need slip pass!